Invisalign Teen™ Info in Chicago
Invisalign for Teens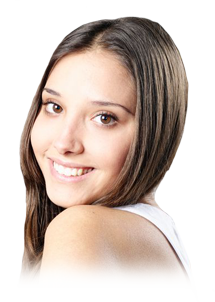 Invisalign Teen uses the same Invisalign technology as adult aligners, moving teeth gradually with each set of clear, comfortable plastic aligners. But because teens (and their mouths) are constantly on the move, a few special features have been added.
Blue wear-indicators fade from blue to clear to help your teen gauge wear time
Designed to compensate for the growth of new teeth and molars
Six free individual replacement aligners are included in case any get lost or misplaced
Best of all, Invisalign Teen works. So teens can smile with confidence and parents can, too.
Invisalign Teen is the only clear orthodontic aligner therapy designed to address the unique concerns of treating non-adult comprehensive patients. The device has unique, innovative features that address compliance, natural eruption of permanent teeth, and root-movement control.
Invisalign Teen offers patients a comfortable, easy to use product. Because the aligners are removable, patients can continue to eat their favorite foods and brush and floss normally to help keep teeth and gums healthy!