Testimonials Chicago Dentist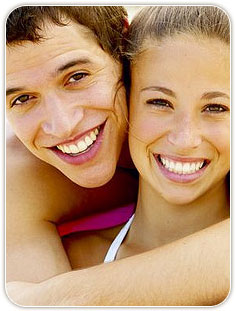 If you'd like to share some kind words and smiles, please ask our front desk staff for a comment card at your next appointment. We'd love to hear about your experience!
M from Woodridge, IL
I have been a patient at this office for more than 15 years and drive 45 minutes to go here. Barb has been my dental hygienist from day one. She is so professional, knowledgeable, and gentle. I look forward to seeing her twice a year...just a beautiful person. This office is all about prevention they schedule your appointment and send you e-mail and text reminders so we have no excuses to miss our appointments. Dr. Nikolovski is wonderful. He informs me of exactly what he is going to do before he starts working and constantly asks if I'm comfortable or having any pain during the procedure. He gives a complete oral exam after your hygienist is done cleaning looking for and abnormal growth or cysts in the oral cavity. The office staff is courteous and the office is spotless and completely updated. I continue to be 100 % satisfied with the services I receive.
Carlos H Customer since 2008
Professional, Courteous, Accommodating and Genuine. It is never a pleasure visiting a dentist; an exception to the rule is visiting Chris Nikolovski. It is also the case for all his team: true dedication and ethics above and beyond the call of duty.  In 35 years of visiting dentists, Chris and his team have given me the best experience.
Victors, Portage, IL
It was a very pleasant experience. Everyone was so nice and caring. They take the time to listen to your concerns and explain everything very thoroughly. They, also, make sure that you're very comfortable. I highly recommend this dentist. Thank you very much.
Tim H., St. John, IN
The doc is a great guy....Seems to know his skill quite well. I was pleased with the way he treated me....Also a very nice young lady who helped with the extraction. I recommend this man for any/all your dental needs!
Kathy S, Hinsdale, IL
Dr Nick always has a very kind and peaceful present when working on you! Also is great with children.
SS, Oaklawn IL
I HATE going to the dentist, but I have to say that this is the BEST dentist that I've ever been too!! He is so patient and concerned about your comfort level!! And the Staff is so unbelievably nice!! I would totally recommend this dentist to friends and family, in fact, I already did!!
Donald H
"Very professional and friendly staff."
David N. S
"Dr. Nic is great. He makes me feel comfortable and confident that my care is the most important thing to him while I am there. His hygienist Karin is awesome and has skills only the most fortunate patients can enjoy. As a team they are unbeatable and their holistic approach cures more then just tooth decay."